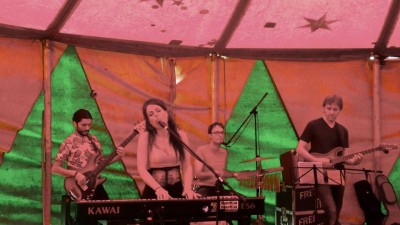 27th July 9pm Bonobo 1st floor in Green House
Gottlieb-Dunkel- Straße 43, Berlin
Marie Chain- vocals, piano
Gonzalo Pinan De Mingo – bass
Marcin Nowak – guitar
Tim Lehnert – drums
Marie Chain is a Berlin based soul singer and piano player. Her music is inspired from the experiences of life and traveling throughout Europe and Morocco.
"My biggest inspiration had been the American Soul, Blues and Jazz artists of the 50s and 60s. As a young girl I left my small village in East Germany.
I´m a traveler. Through my music I want to tell my stories, touch people and open their eyes.
I´m a visionary. I want to put ideas in minds and give hope.
Let us enchain you!"